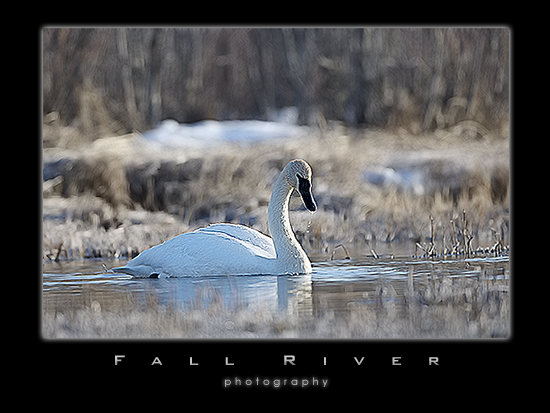 Water is opening up a little more but overall locations are still limited.
Next up…The new Upland Game Bird Sanctuary here in the Matsu Valley.
---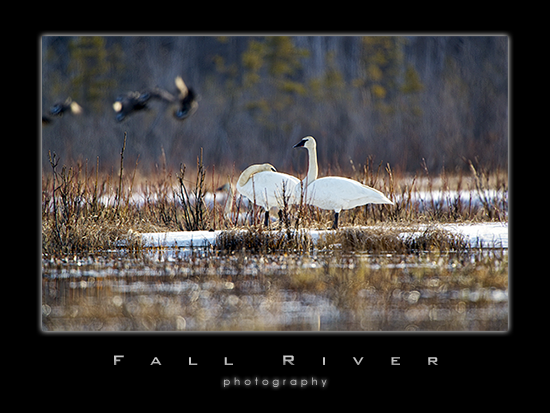 Seems early for swans but they might have come up from over wintering at Coopers Landing.
---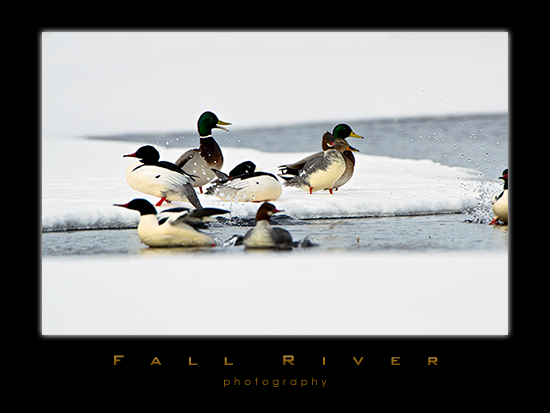 And a few more for your enjoyment…
Mergansers and Mallards taking over the creek.
There's a moose and an eagle that might have something to say about that though.
---