---
---
---
---
---
---
---
---
---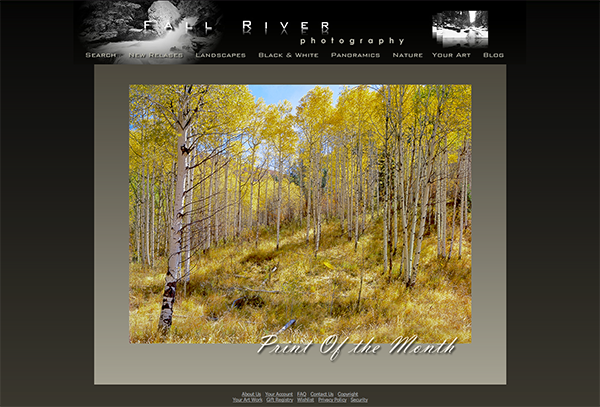 The new version of the Fall River Photography Website is up!  We have a new look and for the up coming Holiday Season we are presenting several new releases.  The New Releases can be found under the New Releases link and with a NEW banner on the photograph.  We will be releasing these over the course of the next month so check back often.
We are also adding a new Print of the Month feature.  The Print of the Month will have a Special Introductory price that is lowered by 15% to 20% of our normal print prices.  This reduced price is only available for a month and is only available on prints.
Look forward to your visit.  To access the website click on the Fall River Photography Logo at the top of the Blog or click here http://www.fallriverphotography.com/
NOTE: If you are seeing some odd colors hit the reload button up in the URL bar.  One of the reasons that the current crop of web browsers is so fast is that they caches everything and so you are seeing old files on your machine combined with new files from the website.  Hitting Reload will cause the page to update all of the files.
---