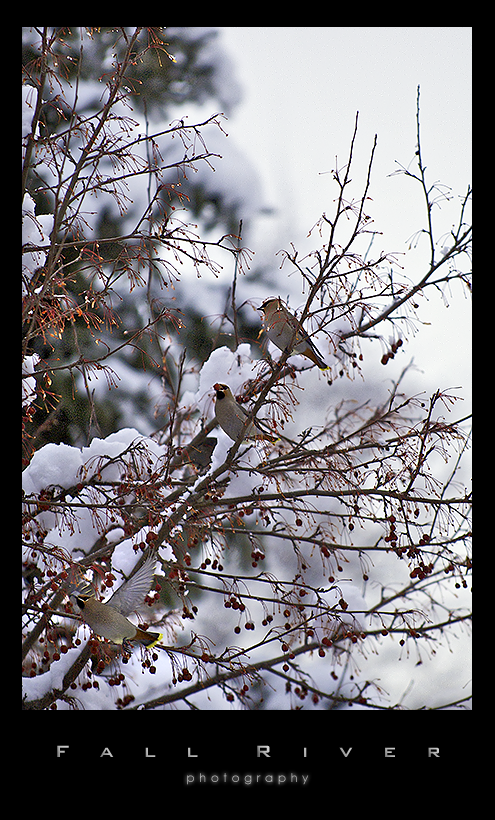 We chased the Waxwings around Palmer a short while ago and they posed up for us in some Mountain Ash trees.  They are pretty easy to find if you just park and watch the sky for the swarm.  The other great thing about these birds is they always graciously serve up their classic berry pose.  They are certainly beautiful and fun to be with.
---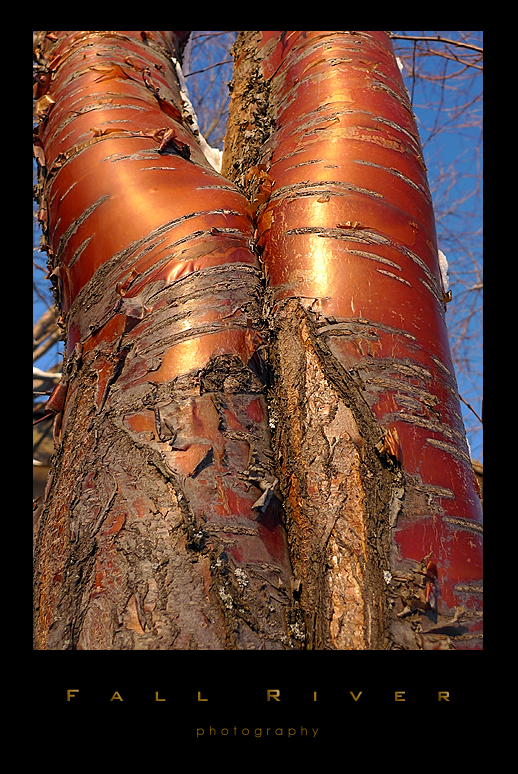 Sometimes, well often times, we get so focused on something we don't see everything in the picture.  While we were photographing the European Starlings and the Bohemian Waxwings we didn't notice the tree they were in.  The color of that paper birch was just glowing.  It had an intensely copper look to it that was unimaginable.  Very beautiful.
---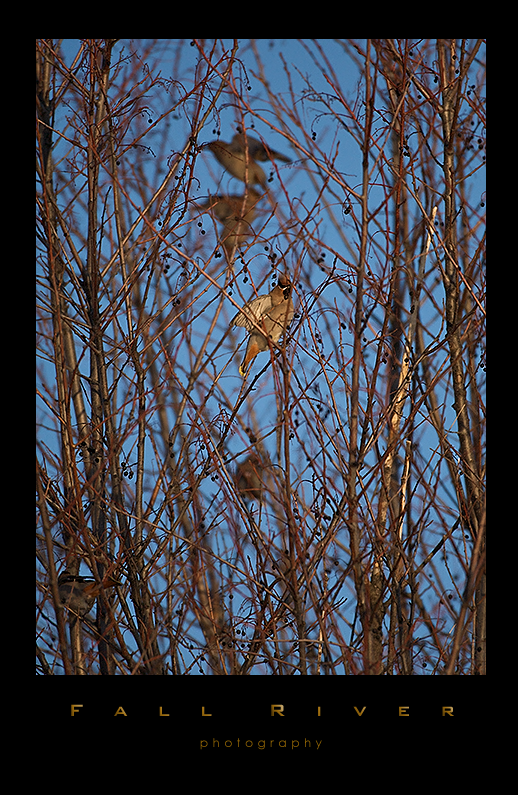 Well it must be winter finally.  The temps plummeted last weekend to a crisp -18 degrees.  Lovely.  And I mean that.  There is hardly a better day to be had than a crisp cold day with the sun out.  When it gets to the double digit negative you know that the frost crystal are coming soon!  That's when winter gets magical.  Oh yeah, since the weather was so very Alaska like (finally) the Bohemians were out for some berries.   Love those birds.
---