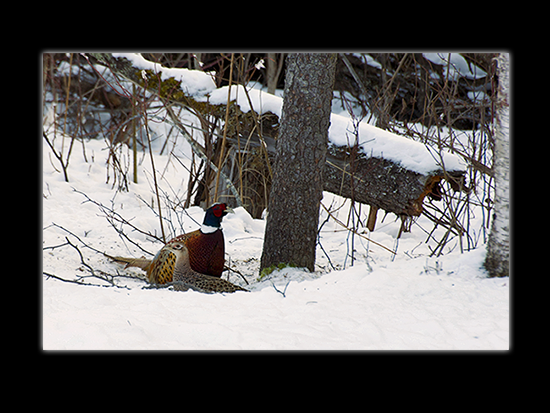 I wonder how many chicks we are going to have running around here this summer?
---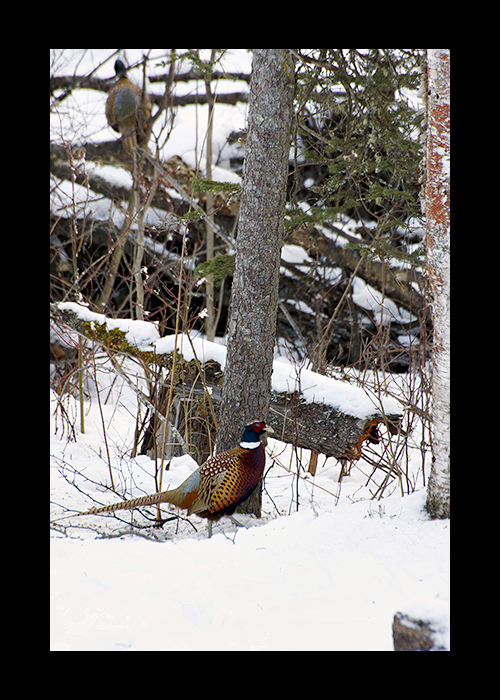 Apparently my yard has been designated the new Upland Game Bird Sanctuary for the Greater Mat-Su Metropolitan area.  It is open 24/7 and includes grassy areas, alaskan dead falls, grass that is getting over run with clovers, some snow, fireweed, and a nice deck.
For your viewing pleasure, a sampling of two of the six pheasants that have moved into the sanctuary.
---