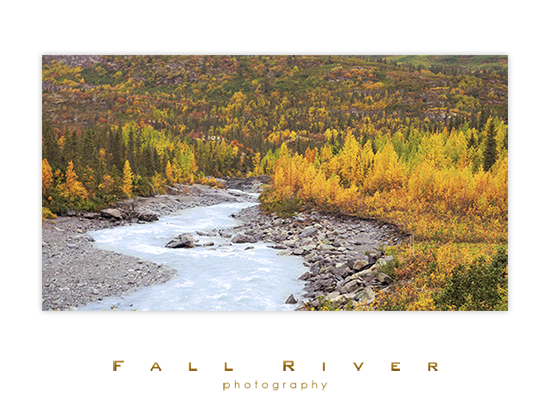 We traversed the Denali Highway and then headed south to Valdez.  We had to make a double back due to some tire trouble but that's life, not a big deal.  Heads up though when you come here, it IS remote anywhere outside of Anchorage.  Cell outages.. for entire sections of trips, maintenance support is going to be a long tow if that is necessary.  Be prepared by servicing your vehicle.  One thing though, you will get help from passerby's.   Everybody knows they wouldn't want to be stranded out there either.
Valdez was amazing and a total change of scenery.  Again we were hitting peak colors on the way down.  The rain and fog added to the drama and made for some excellent photography.  The scenery was so good that it took us 5.5 hours to go 105 miles.  We obviously don't "make good time" on the road….
---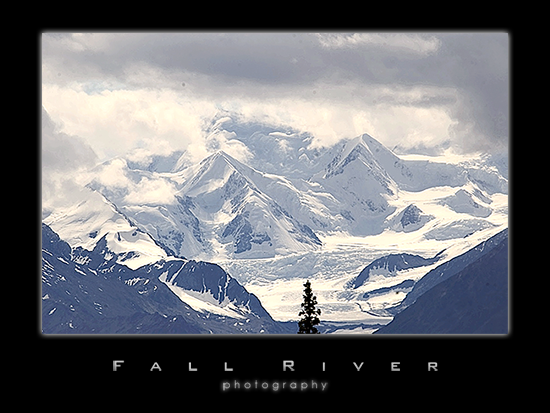 We were coming back from Wrangell-St. Elias on the Glenn Highway and the ice field was actually visible from the highway very clearly.  This is pretty unusual and so we had to stop and get some photographs.  The scale in Alaska is so enormous that one loses perspective and frequently underestimates size and distances without a reference.  Looking at this photo it is hard to grasp how expansive this view is.  Come on up and see for your self.
---