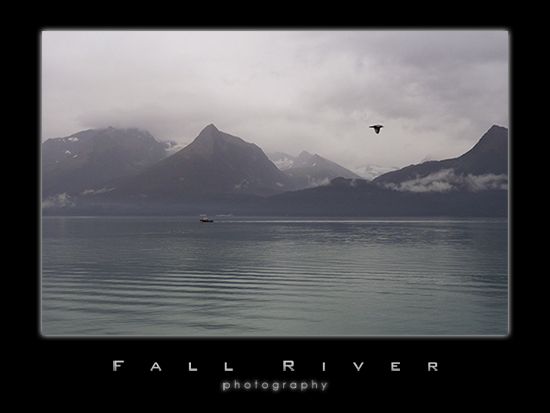 The Port of Valdez.  We pulled in to check out the ferry pick up as we have some designs on that coming up and strolled along the dock.  There were a couple of gents wetting a line and they seemed to be doing okay in the drizzle.  The gulls and waterfowl revel in this stuff of course.  Valdez has a population of about 4000 and I am pretty sure we met them all in about 2 hours.  It is a little town.  Note to RV'ers that there are probably more RVs in Valdez than residents during the summer.  We made some notes since we will be back but all in all it was a quick hit to town for some resupplies.  We were headed to Thompson Pass.  We will be back here though because we love the shore and this has some great potential.  Obviously Prince William Sound is dripping with scenery and wildlife.  We have an easier access to it via Whittier from where we live so this is the first time for us down here so far.  But we will be back, no doubt about it.
---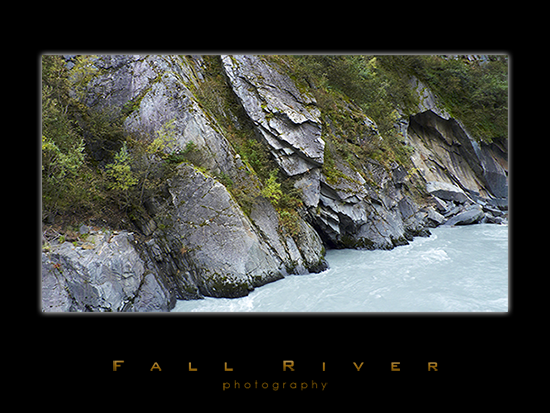 Continuing down the Richardson Highway took us through the Keystone Canyon.  Beautiful water falls and massive ornate cliff faces enthralled us.  We scouted some photographs for future reference and made a few quick ones.  The rain had been heavy for the previous couple of days so the water was high and a little muddy.  The water falls were stunning, Bridal Veil being the famous one on this stop.  I really liked the canyon walls against the water myself.  It was also interesting to note that a path, two horses abreast, was cut into these canyon walls as part of the trail from Valdez to Fairbanks.  Supplies from the port in Valdez were hauled by horse sleds up the trail that is now the Richardson highway to support the miners up there.
---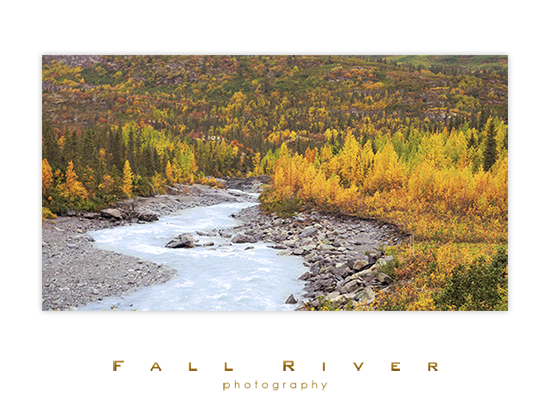 We traversed the Denali Highway and then headed south to Valdez.  We had to make a double back due to some tire trouble but that's life, not a big deal.  Heads up though when you come here, it IS remote anywhere outside of Anchorage.  Cell outages.. for entire sections of trips, maintenance support is going to be a long tow if that is necessary.  Be prepared by servicing your vehicle.  One thing though, you will get help from passerby's.   Everybody knows they wouldn't want to be stranded out there either.
Valdez was amazing and a total change of scenery.  Again we were hitting peak colors on the way down.  The rain and fog added to the drama and made for some excellent photography.  The scenery was so good that it took us 5.5 hours to go 105 miles.  We obviously don't "make good time" on the road….
---